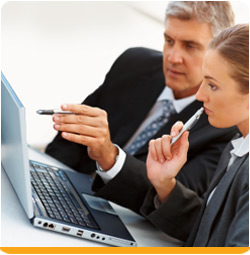 We specialize in developing systems on demand for the Web environment

With our methodology, we developed structured systems in a scalable and can be sized exactly according to the specific needs of each client.

To meet the specific needs of their businesses, which typically are not met by commercially available products, many companies try to internally develop its software, which in most cases, is not the best alternative. According to market statistics, and require large investments in staff and infrastructure, the vast majority of these projects suffer significant deviations from cost, schedule and scope. As a result, they are not developed all the desired features, creating user frustration and a huge waste of time and resources.