ADVERTISE ON GOOGLE
No matter what your budget, you can display your ads on Google and our advertising network. Pay only when people click your ads.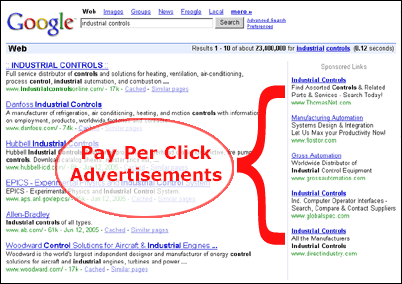 REGISTER YOUR SITE IN VARIOUS MECHANISMS OF SEARCH
How can your audience find the site of your company? How to make your site known and attract more visitors?

According to surveys, 85% of Internet users use search engines to find products, services and information. This means that no company can ignore this powerful source of visits to your site.

Therefore, registration in search engines and directories is critical for the dissemination on the Internet.

In Brazil, about 67% of surfers use search engines at least once a day to look for products / services.

Be present in as many search engines on the Internet is critical to the success of your business on the Internet. In addition to direct results from the search, the disclosure in a large number of search engines tends to increase the popularity of his site, keeping score on mechanisms such as Google, Where, Yahoo, UOL, among others.

Register with search engines is an essential step in any internet marketing strategy in today's times, no company can stay out of this reality.

Compared to other media such as banners, the optimization is shown much higher, because it brings qualified visitors, as are people who are looking for the solution to a problem, often the product or service you offer.